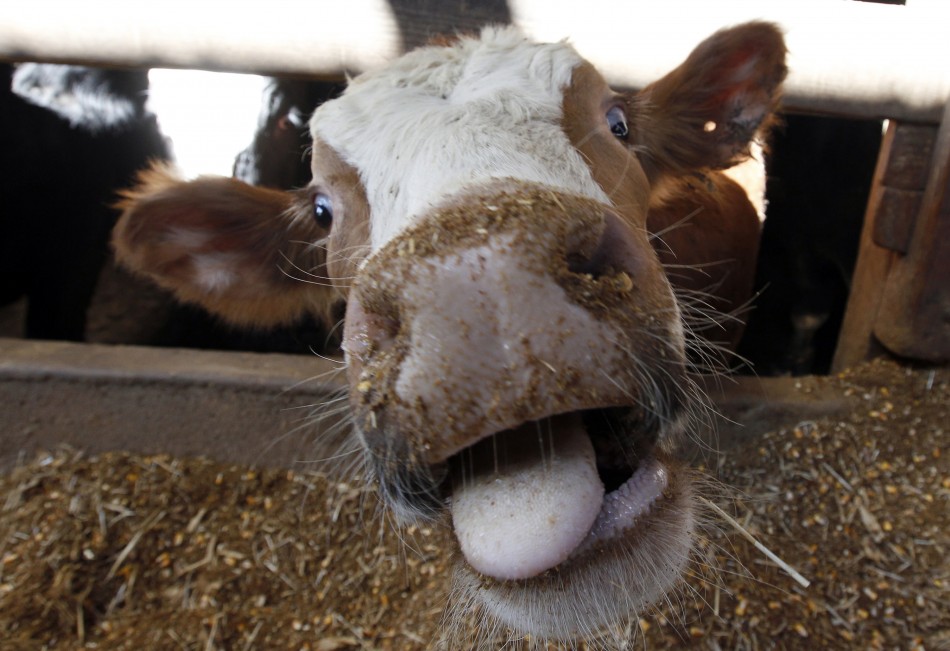 Regulating cow farts...
Our friend Simon M., who hasn't yet escaped from California, passes
this
along. This sounded so crazy ... that I instantly accepted it as real news. I did a little more reading on it to see if there was actually some plausible underlying thesis, but nope, it's really just as crazy as it sounds. That's the bad news. The good news? Californians can expect
much
more such craziness, now that the Democrats have
a supermajority in both halves of the state legislature
, and a Democratic (and particularly loony) governor. Our not-yet-escaped friends had better batten down the hatches, because a fiscal storm of epic proportions is approaching them...