Broad Mouth Fire...
This is a fire that's been giving us a smoky atmosphere for about a week now, in a fairly remote area of Box Elder County, but near the edge of Cache County (where we live). The fire currently is burning about 30 miles to our northwest, and it's burning to the south and west (which is
not
toward us). As I write, the fire has burned about 10,000 acres and its only 15% contained. Locals tell me that the area that's burning is mostly sage and grass, with scattered juniper and pinyon pine, and this sounds right. That's far less fuel (and therefore far less scary) than we had in the chaparral where we used to live, down in southern California.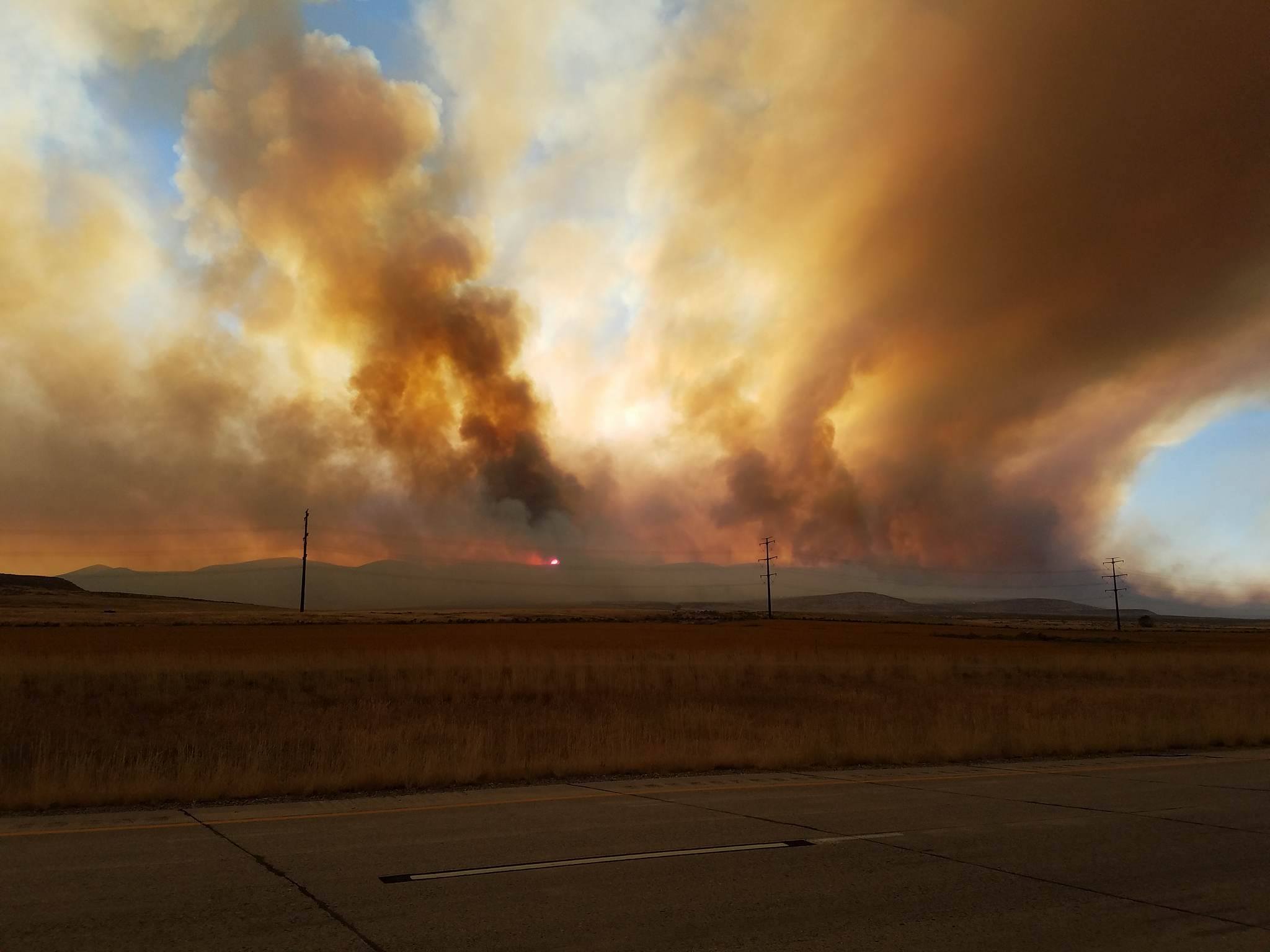 I learned about some online fire resources in the course of researching this fire. First thing I found was the
Utah Fire Info
site, which, amazingly enough, is a government effort. It's quite good. That took me to another great government-generated resource:
realtime fire updates via Twitter
. Kudos, Utah state government! The Twitter feed took me in turn to another resource (not government):
a wildfire viewer
, with multiple layers of information.