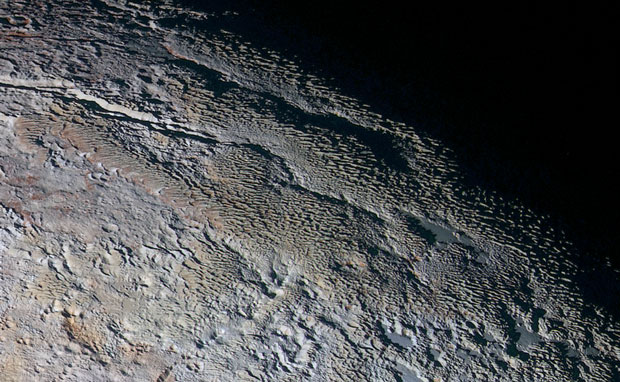 Scientists didn't really know what to expect ...
when New Horizons took a close look at Pluto. Nevertheless, the data coming back are a big surprise – and planetary scientists, so far at least,
are quite mystified by what they're seeing
. Mother Nature is full of surprises here on Earth. It seems a bit arrogant to assume that she
wouldn't
be full of surprises elsewhere!