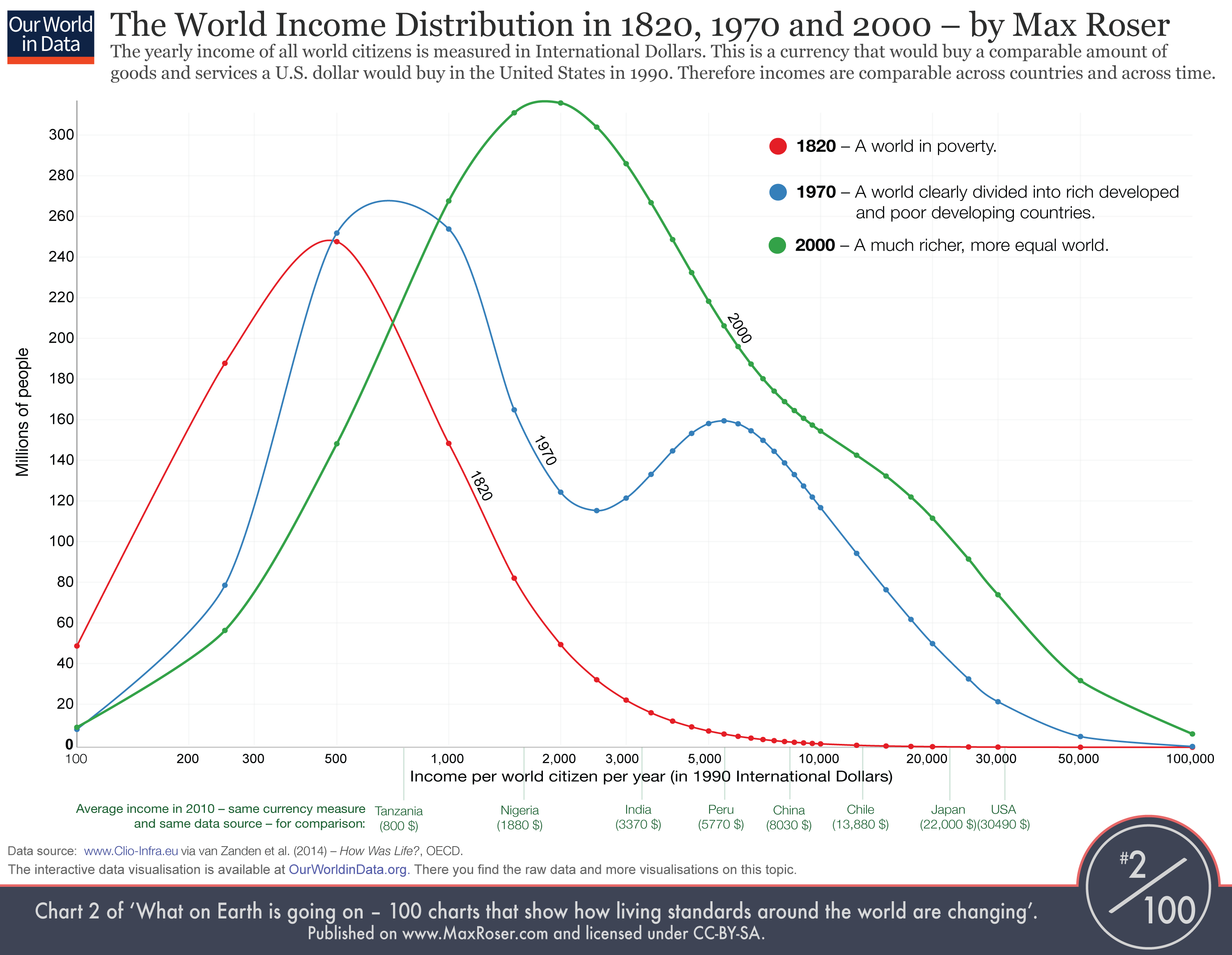 The world is in better shape than most people think it is...
Well, most people in the U.S. or Europe, anyway. I saw quite a bit of the third world in the '70s, and again in the '90s and early '00s. The reduction of poverty in the third world just in those 20 or 30 years is astounding, and obvious if you've seen it (or if you're an inhabitant of the third world). Most Americans, though, are largely unaware of this, and have a seriously mistaken notion that America is getting wealthier at the expense of most of the rest of the world. The chart at right encapsulates the economic progress of the world very nicely (click to embiggen).
More information here
...