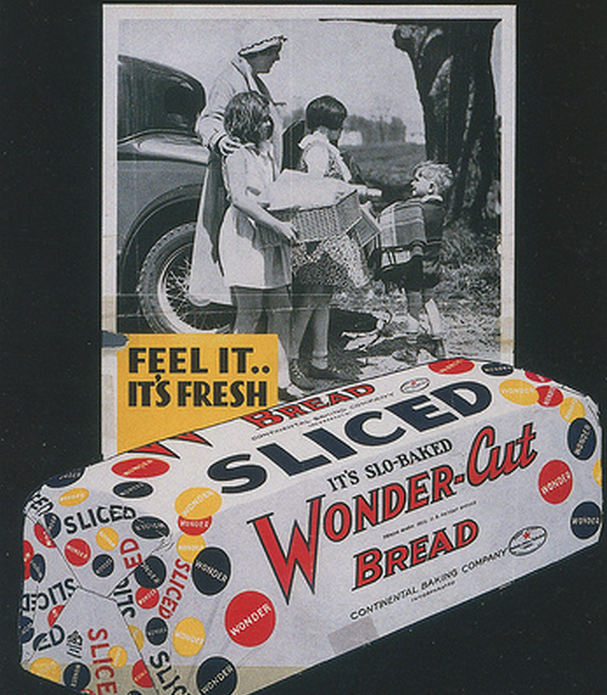 The surprising history of sliced bread...
I was very surprised to learn that the
first commercially sliced bread was produced in 1928
. I would have guessed much earlier than that! I wouldn't have guessed that being sliced was the main claim to Wonder Bread when it first came out, either. One thing that didn't surprise me: at one point, the government
banned
sliced bread. The stupidity of government is eternal...