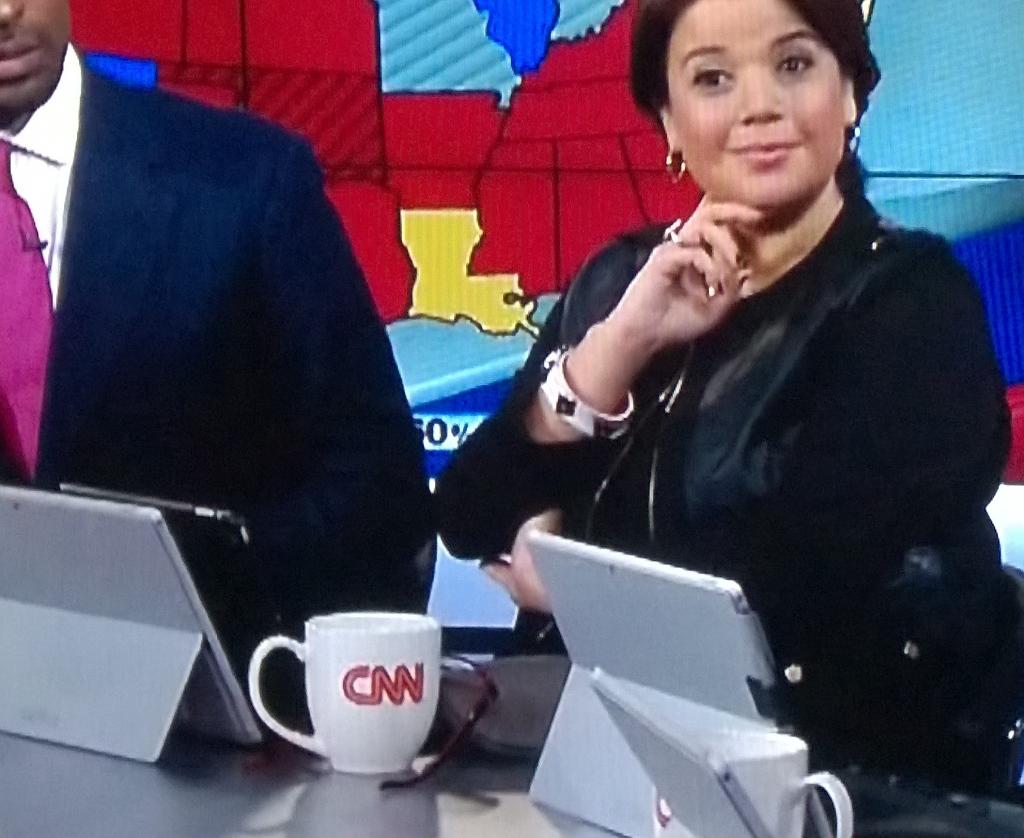 Somewhere, a Microsoft product manager is fuming...
Check out the screen scrape at right,
taken from a CNN show
. In front of the woman (to the left of the CNN mug) is a computer: a Microsoft Surface Pro 3, to be exact. That's Microsoft's "iPad killer". Now look closely at that computer, and you'll see that it's being used as a stand – for an iPad!
Har de har har har har!!!