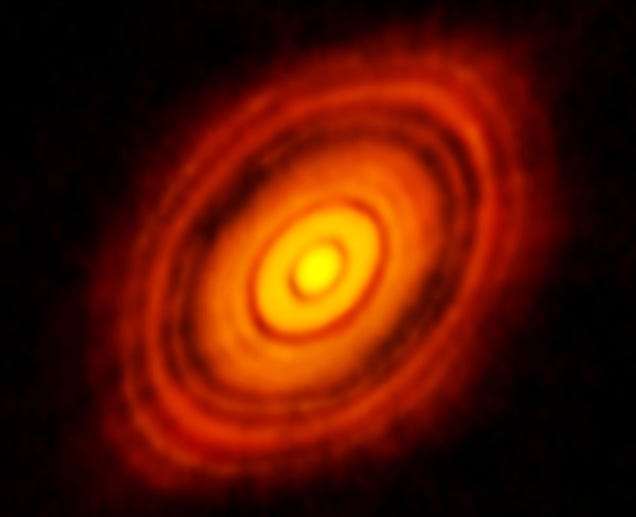 A solar system being formed...
This photo was taken by
ALMA
, and shows for the very first time a system of planets in the process of being formed around a star. It verifies a long standing theory about how our own solar system formed, from a disk of dust and frozen gases.
ALMA is a
radio
telescope, operating at millimeter and sub-millimeter wavelengths. It uses an array of relatively small antennae to achieve remarkably high resolutions, something that modern electronics technology has made possible. The colors in the photograph are false colors representing the intensities of various radio frequencies...