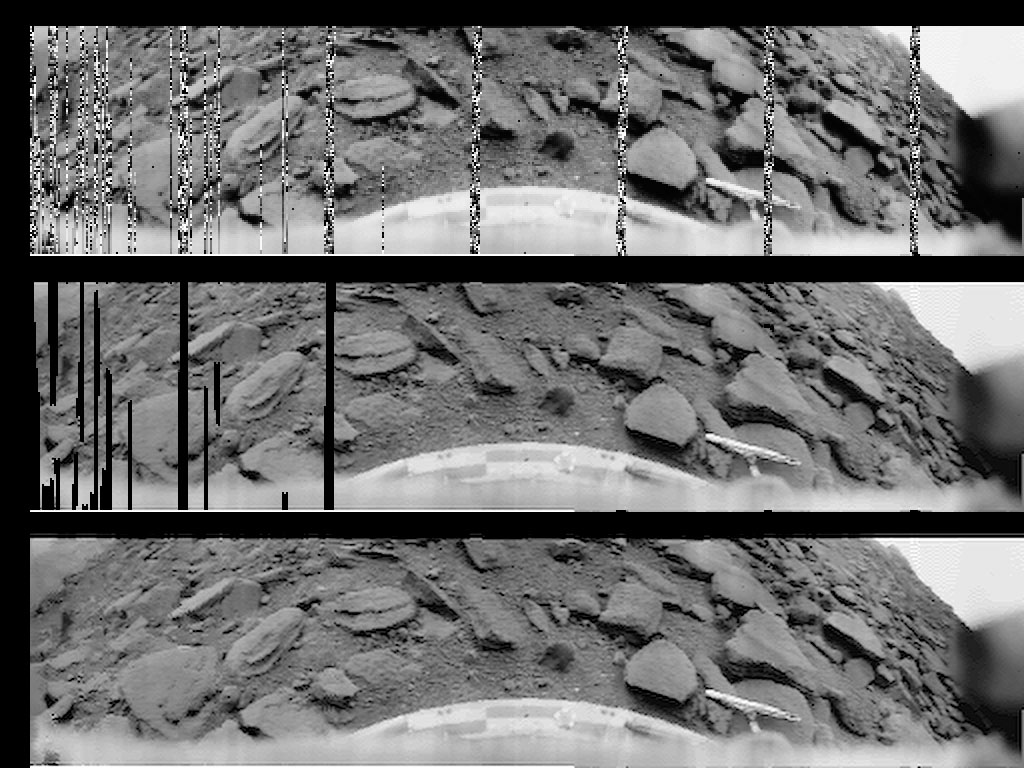 Soviet space photos...
These are hard to find, but now hundreds of them have been
collected in one place
. The one at right was taken on October 20, 1975 by the Venera 9 spacecraft, shortly after landing on the surface of Venus. This was in the days before CCD camera photosensors, so the picture was made with a mechanical scanner moving the image over a single photocell...