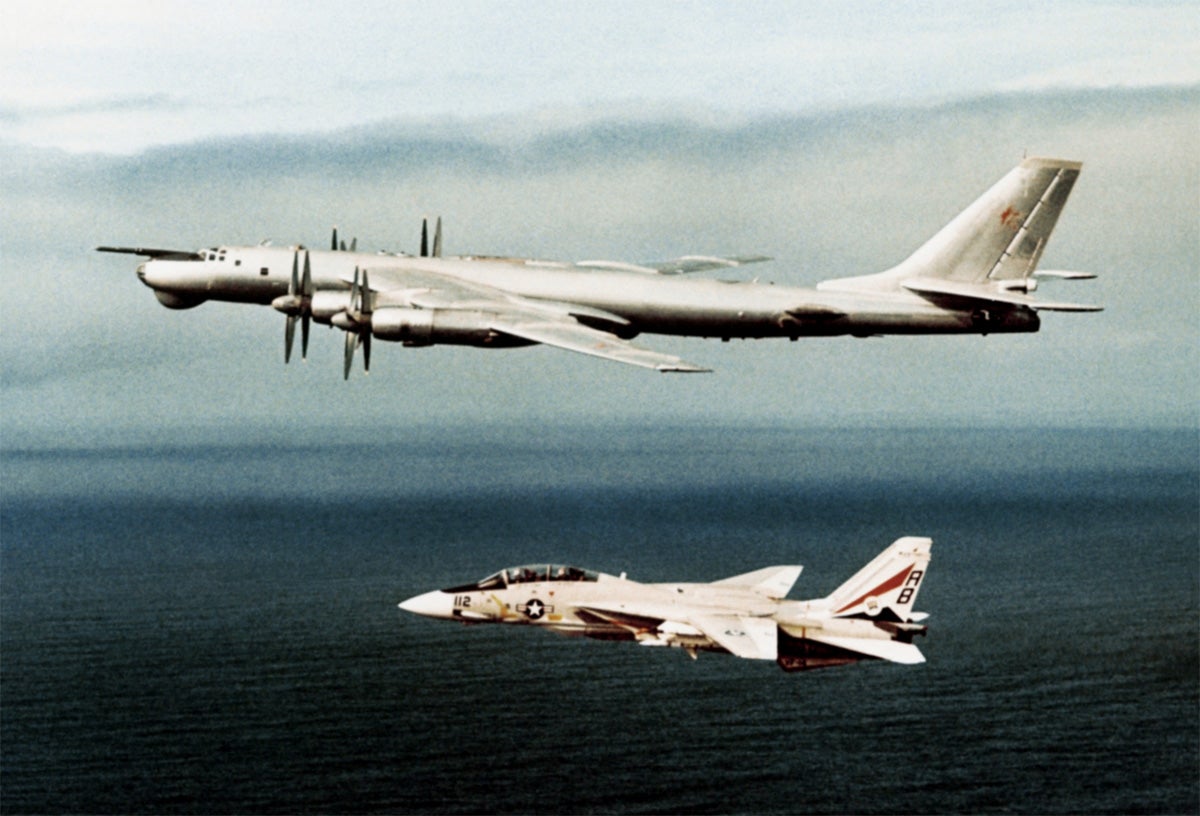 American fighters intercepting Soviet spy planes...
I witnessed a scene very much like the one at right. This occurred in 1974 (or maybe 1975) in the Indian Ocean, when the Soviet's "Bear" was circling around a U.S. Navy task force of nuclear-powered ships: the USS Enterprise, USS Truxton, USS Bainbridge, and USS Long Beach (which I was aboard). The Bear circling low and slow around the task force, with two Tomcats flying in formation with it. One of the Tomcats was directly behind the Bear, the other was flying very close to the Bear, trying to block its camera ports. Both Tomcats had their swing wings fully extended, flaps down, and landing gear extended – getting as "dirty" as possible to fly as slow as that Bear. This went on for 45 minutes or so until the Bear decided to leave the area...
More photos of these interceptions here
...